DISCONTINUED-Kayak Rental - Single Person Sit On top Kayak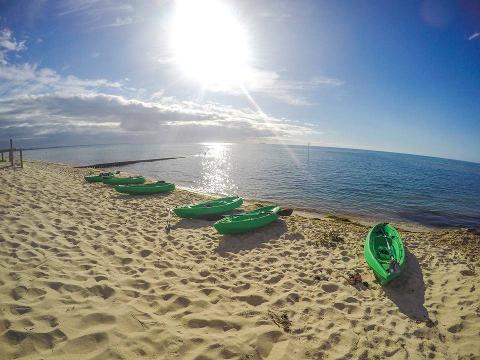 Our standard Single Person Sit On top Kayak's are great fun for the entire family!
Kayak rental includes 1 X PFD (Life Jacket) and 1 X Paddle, additional PFD's and paddles can be rented for small children for a small fee.
Our shop is by the beach so you can paddle straight out from there.
Or if you prefer you can take the kayak to an alternate location by car providing you have appropriate roof racks and tie downs. We also have an option for you to rent or purchase multi-fit roof racks from our store.